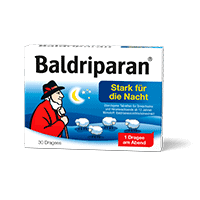 Baldriparan® Stark für die Nacht
Baldriparan®: the original for good sleep for over 65 years. The herbal sleep aid Baldriparan® Stark für die Nacht can relieve nervous sleep disorders thanks to a high-dose valerian root extract. The medicine accelerates falling asleep and promotes sleeping through the night1 in a completely natural way – without any habituation effect or unwanted tiredness the next day.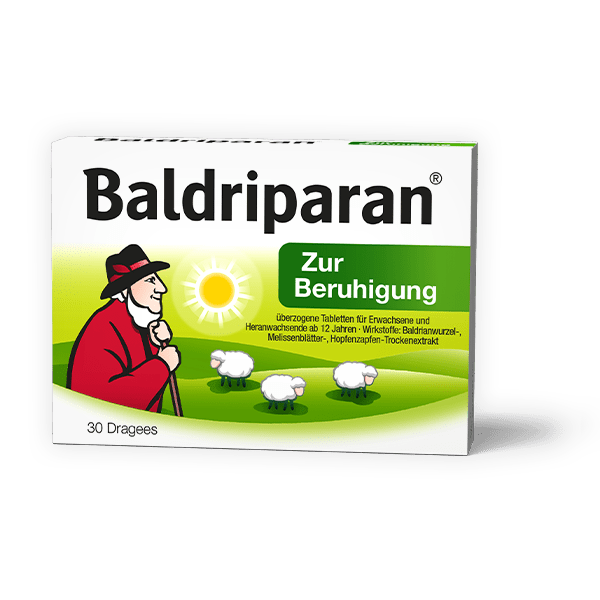 Baldriparan® Zur Beruhigung
Baldriparan® Zur Beruhigung is a herbal medicine for calming and helps naturally with inner restlessness during the day. The coated tablets contain a herbal combination of active ingredients from valerian root, lemon balm leaf and hop cone extract. They gently calm and have a relaxing effect, without habituation effect or dependence potential. Calm through the day - with Baldriparan®.
* Insight Health MAT 07/2021
1 related to the relief of sleep disorders caused by nervousness